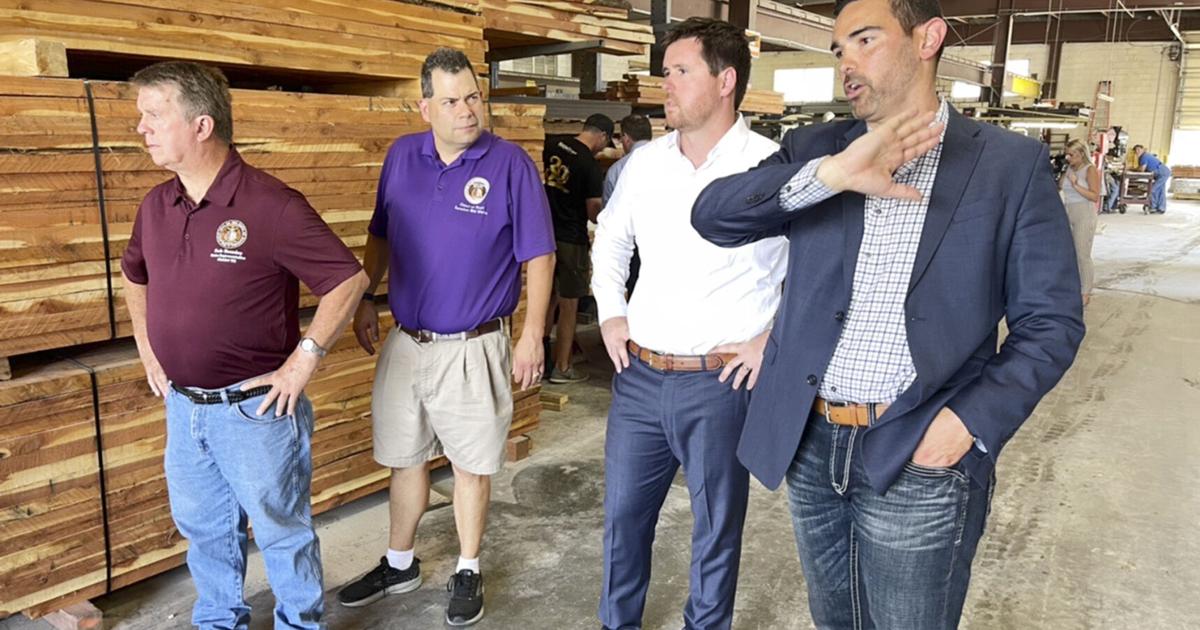 Missouri Treasurer visits Joplin Company to tout loan program | New
Missouri Treasurer Scott Fitzpatrick said Wednesday a state-sponsored loan program could become more important for small businesses and farmers in Missouri as interest rates climb for the first time in a decade. .
Fitzpatrick visited American Ramp Co., 601 S. McKinley Ave in Joplin, to highlight the MOBUCK$ program, which allows the state to help banks provide loans at below market rates to businesses eligible.
American Ramp used the $MOBUCK program, through the Mid-Missouri Bank, to purchase a $1.2 million CNC laser cutting machine to manufacture skateboard and bicycle ramps and other products.
Fitzpatrick said: "The advantage for the borrower is that he can save substantial sums on his interest charges. Typically, the interest cost associated with the loan is about 30% lower using a linked deposit via MOBUCK$ as opposed to a traditional form of bank loan financing. »
big buy
John Hunter, CEO of American Ramp, said his company is one of the national leaders in adventure sports park construction, skate park construction and BMX bike park construction in the United States and more from 45 other countries around the world.
"We're at the point where we're really growing, and as we grow, we find that we need to make significant capital investments in our business," Hunter said. "We make pretty much everything here in southwest Missouri, and the biggest piece of equipment we use is a CNC laser. It was over a million dollars worth of purchase, so when we go to our bank and talk to them, they know about these programs and they introduced us to MOBUCK$. We were able to secure this piece of equipment which is the most important piece of crafting equipment at a super competitive interest rate. »
Hunter said the company also used the MOBUCK$ program to purchase a fleet of vehicles.
Fitzpatrick said MOBUCK$ isn't a new program — it's been around since the 1980s — but during times of low interest rates, the program doesn't get as much attention. He also said the program has been known by a number of names over the decades as state treasurers have tried to put their personal stamp on the office and its programs.
He said that aside from the name change, the program will operate as it has for decades.
"A lot of people hear about a program and think of it as a document," Fitzpatrick said. "It is not what it is. These guys are business owners who pay taxes and contribute to the economy and it's a little thing we can do to try to make it a little easier for them to be in Missouri and stay and grow up in Missouri.
"We just use the money that the state has that we have to invest in some way, and we have about $14 billion that we manage in the treasurer's office. Right now we have less than $300 million in this program and we can go up to $800 million. In terms of the total size of the state treasury and how much money we're dealing with, that's a small chunk that we can use to try to improve Missouri's economy and that we can use to help banks and businesses working together to create jobs in Missouri.