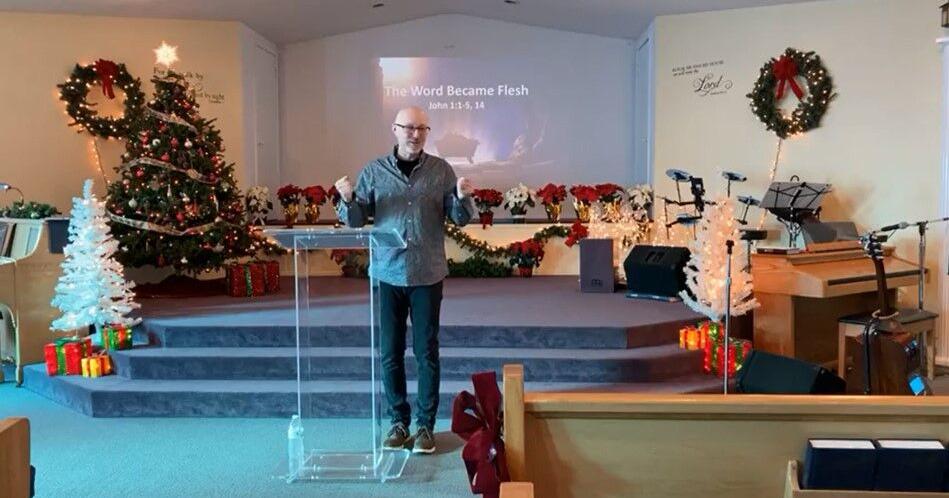 Kokomo Church Returns Home After Years of Borrowing Space | News
For some, a church is a place where people go to worship. For Pastor James Murdock, it's more about the people he worships with.
Now, after about five years as a "planting church" that has borrowed space from other churches, Murdock and Here's Hope Church have both the people and the place.
On September 7, Here's Hope Church became the permanent resident at 725 E. Center Road.
The Murdock congregation had been meeting in the building for four years already, but the structure was owned by Indian Heights Grace Brethren. Here's Hope Church was just borrowing space.
His wife, Kim Maxwell-Murdock, attended kindergarten in the same building.
For the first year of the church planting, before meeting in Indian Heights, the congregation met at Carpenter's House Church at 37 W. 550 North.
Murdock remembered Carpenter's House as a gracious host.
"They were just really nice to us, giving us the opportunity to meet each other there," Murdock said.
Here's Hope held a Saturday night service at the location. Although she no longer shares space with other congregations, she continued her Saturday service, which begins at 5 p.m.
"After this year we've seen times where we were like, 'Dude, we just never want to be a burden on anybody,'" said Murdock. "And they never said we were. But we just saw how there were times when we got in their way unintentionally. "
After Here's Hope's freshman year at Carpenter's House, Larry Richeson, former Indian Heights pastor Grace Brethren, invited Murdock to use the building in Indian Heights. Richeson and Murdock had become friends while Here's Hope practiced at Carpenter's House, and they met about once a week to pray together and discuss the progress of the two churches.
Here's Hope's first reunion in Indian Heights was on August 19, 2017. Murdock still has the flyer announcing the event.
When the time came for Richeson to retire, he donated the building to Murdock.
Murdock said Richeson "saw the life in us and the opportunity to pass the baton, so to speak, and let us start running."
"Some people saw it with a lot of enthusiasm and enthusiasm," Murdock said. "Other people, naturally, have struggled with a change in their hearts. "
"For some of the people who were here, when you let go of an old identity, there is a grieving process. It's really almost like losing a family member or loved one, "Murdock said. "And so, along with this excitement of the new things, there was also a mourning for letting go of the old things. And so we tried to be very sensitive to that.
Murdock said battling the pandemic and having several years navigating the intricacies of reuniting two separate churches has helped Here's Hope to worship as a new family. He added that the pandemic has brought an online presence to the church, with worshipers in different states.
"We're very, I think, in an enviable position of not having other options, where we just had to lean on God," Murdock said.
In addition to the Saturday service at 5 p.m., the church holds Sunday worship at 10 a.m.