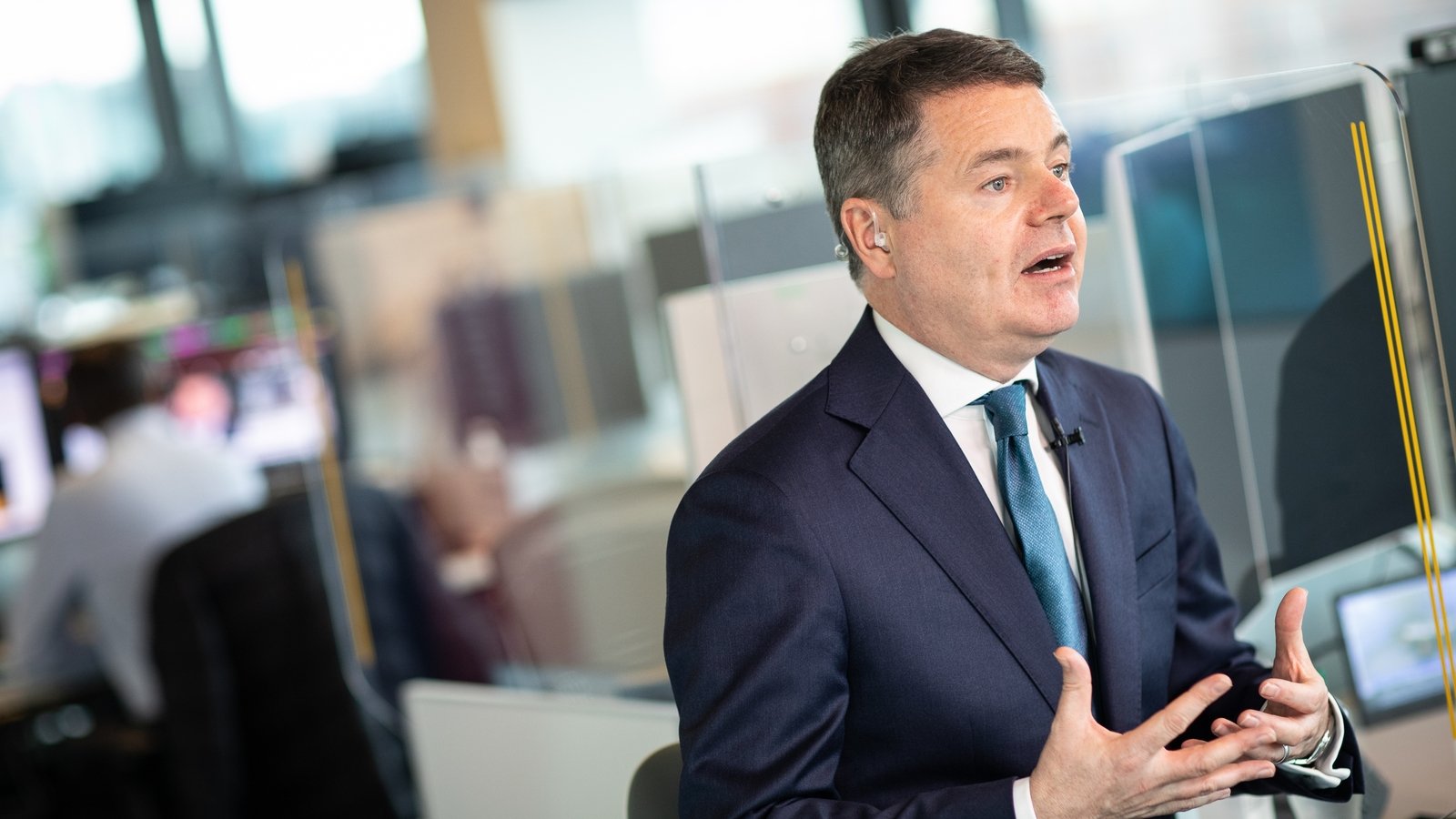 Donohoe wants a balance between spending and borrowing
Finance Minister Paschal Donohoe said there was only one pot of money, taxes, to pay for everything and that ultimately there had to be a balance between spending and country's level of borrowing.
He said the 2.5% offer in public sector wage negotiations was part of that balance.
Mr Donohoe said he and Public Expenditure Minister Michael McGrath had to strike the right balance between meeting the cost of living challenges facing public servants, but also giving the government the ability to meet any other undue demands. salaries that will be faced in 2023.
Speaking on RTÉ's Today with Claire Byrne, he said the government 'stands ready to engage with our union representatives at any time in the coming days through the Workplace Relations Commission'.
However, he said public sector workers are being affected by the rising cost of living like most other people in the country.
"The challenges faced by our public servants are also faced by those working in the private sector," Donohoe said.
"They also face those, for example, who may be dependent on state pension and may not work at all, and all other parts and levels of our society in our economy," he said. declared.
"We also have a duty to them to be able to meet the needs they will have as we deal with the shock of a war that is affecting Ireland and the rest of the world. And that is the balance that Minister McGrath and I strive to be fair at all times," he added.
He said he hopes to be able to reach an agreement in the Workplace Relations Committee "if a compromise can be found".
The finance minister also said that while he is focused on delivering a budget in October that can make a difference to the cost of living, there are also limits to what he can do.
Paschal Donohoe said he was now only focusing on budget preparation.
The minister said he aims to deliver a budget in October that can make a difference to the cost of living and recognizes the pressures and challenges many face.
He said he fully appreciates the challenges that many people are currently facing, such as "the rising cost of living, the rising cost of fuel and even food" and that the money is being spent now on ease the financial burden on people.
"Since the start of the year, we have spent 1.4 billion euros on top of the measures we announced last October to reduce VAT, reduce excise duties, make additional payments available for those who are at risk of energy poverty, then the €200 energy credit," he said.
"We are spending this money now, to help now," he said.
Minister Donohoe said he was well aware of the calls for the introduction of targeted measures.
"But that is why we have introduced measures such as additional payments through the Department of Social Welfare to help those at risk of fuel poverty," he added.
He called the current challenge "broad" and said some of the measures should also be broad.
"When we're faced with a challenge as broad as we are with the change in inflation, it's appropriate that some of the measures we bring in are also broad. If you look at the root cause of that, which for now is energy price impact of Putin's war on Ukraine, the best and most effective way to address it is to change the energy tax," he said.
Minister Donohoe said the measures which have been introduced from an excise perspective 'are the largest of their kind we have done in Ireland's recent economic history and are a multiple of what is being done to our nearest neighbour, the United Kingdom". .
He said he had no plans to introduce more measures by next October.
"I don't foresee any other measures between now and the writing of the budget. The Summer Economic Statement will be a measure that will indicate what economic resources our country has and what I believe to be the right fiscal strategy," he said. he declared. says RTE.