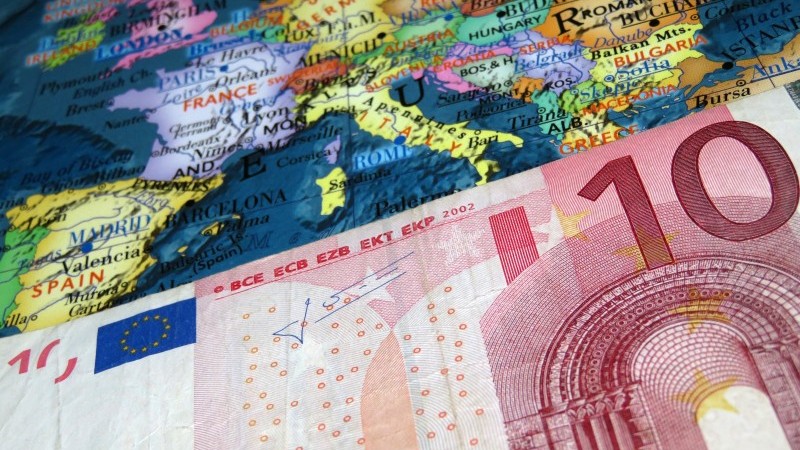 Bank Pulse: decline in the volume of bank loans in January, rates up slightly | Break
Corporate borrowing rates rose slightly in January in most major eurozone economies, but this should not be interpreted as a harbinger of a new upward trend. On the contrary, January's increase follows rate cuts in November and December. Some banks likely offered rate cuts to generate the loan volume needed to reach their TLTRO benchmark. In any case, at a euro zone average of 1.43%, rates remained historically low in January.
Household loan growth is outside of the TLTRO and net volumes have remained virtually unchanged since October. Meanwhile, average eurozone household borrowing rates rose slightly to 1.84%. Yet looking at normal seasonal fluctuations, rate changes were negligible and rates have been moving sideways for a few months in a row now.
We previously expected a slow but steady upward drift in borrowing rates over the course of this year, due to the normalization of monetary policy by the European Central Bank and key rate hikes appearing on the horizon. Obviously, with the war in Ukraine, everything was called into question. The ECB's monetary response will largely determine the direction of bank lending rates in the coming months. We believe that at next Thursday's ECB meeting, commitments previously made to end the Pandemic Emergency Purchase Program (PEPP) this month (while continuing reinvestments) and the increase in the asset purchase program (APP) from April will hold, but we don't. thinks the ECB will embark on a clear path of tightening next week before knowing more about the economic impact of the crisis. Given that the direct short-term financial fallout on euro area banks appears manageable, we do not currently expect the ECB to make an announcement regarding a new round of its targeted longer-term refinancing operations or other changes to the program aimed at increasing liquidity.
The evolution of corporate borrowing demand in the coming months will strongly depend on the economic effects of the war in Ukraine, including lower exports to Russia and Ukraine, higher energy prices and possible supply chain disruptions and wider effects on confidence.